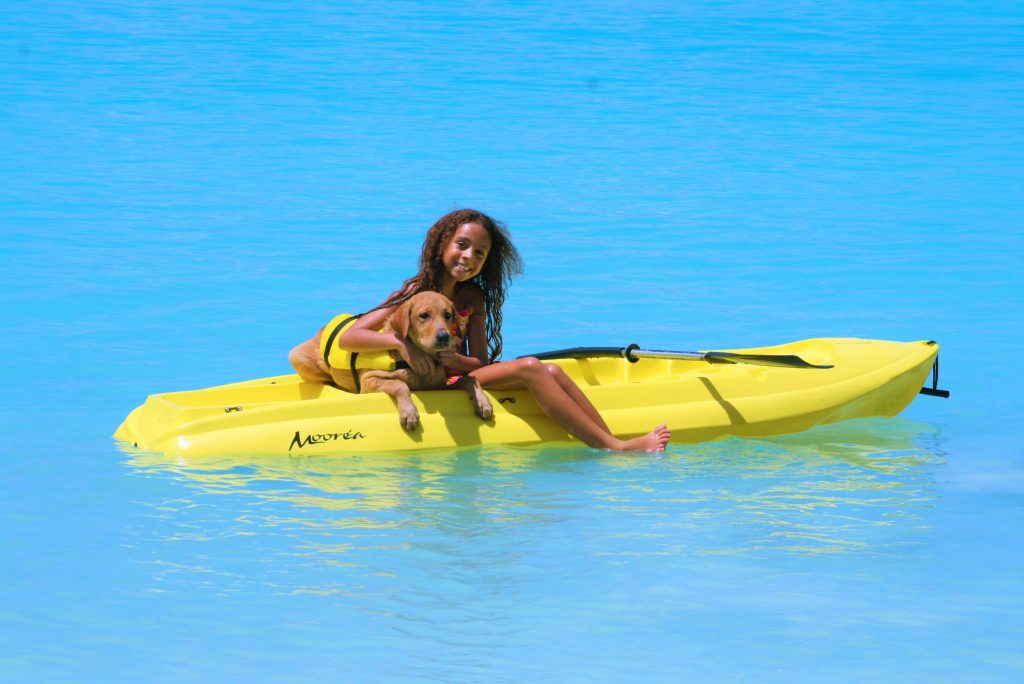 Relax in the crystal sea.
At Abaka Bay, there are many beautiful ways your day can unfold. Whatever your mood, there is an activity to please.
Why not choose to take it easy and relax in a sea so clear and warm, you'll feel like you are in your own personal tranquil bath. The sand is sugar fine and the view even sweeter. Or swing in a colorful hammock under coconut trees and let us pamper you with refreshing drinks. Feel the cool breeze on your face as you sail to lovers island and watch the sun spotlight fish as you snorkel the clear blue waters.
If you are a more adventurous spirit, you can either horseback ride along the shore or kayack. Examine local sea life and an array of corals. Enjoy beach volleyball and nature walks. Play ping pong or darts. Hike with a guide and see sights you never thought existed. Enjoy the new flat screen in the grand restaurant with over 1,000 movies! Visit a local fishing village or Madame Bernard's colorful market place. Go deep sea fishing, sail, beach hop, visit waterfalls on the mainland, explore caves and imagine where pirates of old hid their treasure. There are a myriad of things to do or not do! It's all up to you how you spend your day.
Come and rediscover the lost pearl of the Antilles.
Come and rediscover the lost pearl of the Antilles.